Recent conversations about Enterprise 2.0 have, it seems to me, become increasingly focused on return on investment (ROI). This is a rational consequence of any number of factors — in order to deploy these technologies in any sensible fashion, it is necessary to demonstrate that doing so will bring a return on the investment needed that is greater than its cost. If we accept that, in the recent past, much of the activity surrounding the meme has been of an experimental nature (where there is, by definition, a high tolerance for risk), and also accept that many of these experiments, within the context of their constraints, have been successful, then we can expect that these results will begin to move the meme into the mainstream. This clearly seems to be happening. Insofar as it is, the meme thereby now commands some degree of management attention, so this increased focus on ROI is both correct and obviously understandable.
But…
Preparing an argument about the ROI of E2.0 that is both true and logically consistent is no simple task. That's not because we don't have enough case studies — it's not because we don't have enough data. It's not because we can't quantify benefits, or assign costs properly (well, actually, it is, but not in the sense that most people usually mean, in my experience). It's because, most of the time, we're using words incorrectly.
Words are a big deal. People mostly use them without (much) conscious thought, and therefore, underestimate them. That's unfortunate, because they are the primary tools of thought, and choosing the right ones essentially determines whether our thoughts are robust, or not.
A huge part of any conversation about ROI is the underlying economy of the organisation in which the investment is taking place. And for various reasons, this economy is often misunderstood, ignored, obfuscated or just plain badly described. That fact, in turn, means that subsequent conversations about problems dependent upon it have an imperfect basis — a conversation about ROI in this context is a conversation about a house built on quicksand. It will sink.
And to the extent that many people are not even aware of the quicksand — not aware of all of the misunderstandings and incorrect assumptions about the underlying economy of the organisation — they often fail to perceive that the house is sinking until it's gone. This leads to a certain degree of bewilderment, eventually, when they go searching for it on the plains of the organisational economic quicksand, in vain.
I'm not an economist. Even if I wanted to try and describe the abstract economy of an enterprise in this post (which I do not, lacking the patience for it — be grateful, reader!), I could not. I lack the words to do so. But I can, for whatever reason, perceive these economies, so what I can do is offer some examples of them at work. Perhaps, if you are not yet aware of them, this will help you perceive them as well. If you are aware of them, then the examples may help clarify my argument here.
Consider the common example of a governance board. Let us assume that we are dealing with a very large organisation — one for which the term "enterprise" would not seem a poor fit — it has 20k employees and revenues of several billion dollars. This organisation has set a high level, strategic goal to "control costs". Moreover, it has iteratively specified that goal to mean, among many other things, "attempt to maximise reuse of assets", a goal which, in a further iteration, has then been specified to mean (or correlate to) the following goal for the IT organisation: "conform to a documented enterprise architecture". This latter goal, finally, is achieved by attempting to rationalise the use of IT assets across the organisation. The entire enterprise will use one and the same email system, for example: the scenario where two (more or less otherwise) independent business units each use their own, differing email systems will not be allowed. The "governance board" is a tool to achieve this goal — once established, all new IT efforts must be subjected to its scrutiny, and the members of this board are tasked with enforcing this goal.
Hmm. But like the House of ROI, this too is built on the quicksand of the enterprise's economy. What does that mean? Consider this further development of the scenario: shortly after being established, the board finds itself overwhelmed. At any given time, there are hundreds, even thousands of efforts, initiatives, projects and whatnot, across the enterprise, that need to be scrutinised for compliance with this goal. The board cannot keep up. So, typically, the response to this reality is this: the board sets a price. It sets a gatekeeper rule that says something like: "Any project with a projected cost of more the $X must be approved by this board". Projects that cost less, do not. This is a simple risk management strategy, on its surface, and on that surface, perfectly sensible. The load on the governance board is reduced to something it can cope with, but the organisation is nevertheless confident that the goal is being managed, balanced with the risk associated with a particular effort.
Below that tidy surface, though, the economic quicksand upon which it sits is the context for fascinating effects. Among other things, what happens is that the marketplace of potential projects, within the organisation, reacts to the price. Let's assume, for the sake of developing the scenario to its conclusion, that you are the new project manager of an attempt to roll out an implementation of an enterprise wide social networking platform. One of the criteria that you will be judged on (where both those criteria and the process of judging people by them are part of the mysterious economy!) is the amount of time you take to complete this task. You examine the overall mechanism, and notice two things: one, the scope of your project is large, and two, it will cost enough that it will trigger the governance board process. "Hmm," you think, "what does that mean? What impact will this have on my project plan?" So you go take a look at what the governance board is doing, and discover two things that, from your perspective, are appalling. First, you learn that the duration of the process of approval — the time it takes for the board to review your project and issue a "go" or "no go" — is 6 work weeks. Second, you learn that there is a queue of projects waiting for approval — the soonest point in time that your project could be evaluated, even with the newly implemented "fast track" mechanism for "strategic projects", is two months from now.
You know instantly that this is unacceptable. For one thing, the governance board review is part of the initial setup process — you need a "go" from them to proceed to implementation. The only way to work those 3.5 months of delay into your schedule is if you continue to work on the project while waiting — delegate the governance board to its own, parallel stream. But that means assuming full responsibility for the risk — if you've called it wrong (or failed to make a convincing enough case), and the board says "no go", you will have committed resources and expended funds in vain. That's not likely to lead to a glowing appraisal for you.
So you look at the price tag for the governance board process, and begin figuring out how to break your project up into multiple, smaller ones, such that they will not be subject to the process. You react to the price.
Consider another, real world example: in a large organisation I know of, there is an ongoing effort to move IT efforts, across the enterprise, in a direction that conforms with a fairly rigidly defined service oriented architecture (SOA). One of the stumbling blocks to doing this is expertise — the people who understand the SOA, as defined by and for this enterprise, are not numerous, and individual projects need only transient access to them, typically. The organisation responded to these factors by establishing a "SOA Centre of Excellence (COE)", where it clustered the experts. The intent is / was to "hire out" the COE's expertise to individual projects. However, the COE is sinking into the quicksand, a year or so later — its services rarely invoked, the SOA it is tasked to evangelise largely ignored and absent from the organisation's new and ongoing efforts. How did this happen? Why did it happen? It's the economy, stupid. A key economic concept is one of incentives — pricing is all about negotiating them. From the start, because of the high fixed costs (mostly personnel) associated with the COE, the "cost" of using its services was widely perceived as being higher than the benefits derived (which were not seen as being significant in the immediate, small-scale context of most projects). This amounted to a disincentive.
Some time after inception, the organisation, frustrated by the lack of uptake of the COE, did the following two things: one, it changed the governance board process. For any project of a cost above $X, it added a mandatory step to the review process — the SOA COE had to review the project and determine if it was "SOA relevant". Number two, and further, if it did determine that a project was "SOA relevant", that project was then obligated to purchase a unit of the COE's services, to ensure that subsequent designs and whatnot were "SOA compliant".
This change — which quickly became known as the "SOA tax" — had an interesting, and entirely rational result. It caused the complete destruction of the SOA COE. Projects began to actively attempt to not be "SOA relevant" (to avoid paying the tax) — whether, in some absolute sense, they really were, or not. This, in turn, accelerated the funding problems that these measures had been intended to solve, so that within a year, the COE had effectively been dismantled.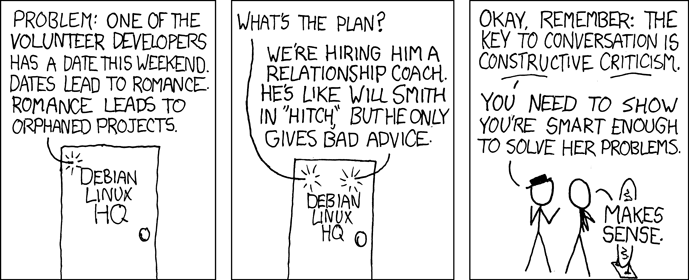 I have literally been in situations where I have seen agitated project managers turn to a hapless architect and say "You! Go through all 260 of these documents, and remove or obscure everything that might even slightly resemble the word SOA! Do it now!" And I have also seen those same sorts of managers, deep in panic mode, literally tearing a project up into bizarre, otherwise completely nonsensical chunks, merely to ensure that each chunk was small enough to avoid some such gatekeeper price tag.
These behaviours, however, are completely rational within the context of the overall enterprise economy.
So, what does this have to do with Enterprise 2.0? Well, like SOA, E2.0 is a meme that explicitly, deliberately attempts to cross silo walls. Indeed, like SOA, E2.0 derives the bulk of its value as a function of its success in doing just that. For that reason, and again like SOA, it is supremely sensitive to the vagaries of the true enterprise economy. Sensitive in a way, and to a degree, that a meme with a smaller scope ("let's do CRM for the sales guys" defines a very small subset of the overall enterprise economy) is not. This is the truth that underlies all of the various discussions of "top down vs. bottom up", "executive sponsorship" and whatnot.
Thus, the precise meaning of the words you are using is of utmost importance: when you speak of "ROI", if you are not doing so with a meaning for the words "return", or "investment", that is broad enough to include things like the ways participants are judged (rewarded) or the various mysterious costs (like the price of the governance board, or the SOA tax) of the enterprise economy, then you are probably engaged in a futile exercise. If you think that ROI is a matter of getting some numbers into an Excel spreadsheet, then you are probably building a house on a foundation of economic quicksand. It will likely sink, and that would be unfortunate.
Postscript: I was inspired to write this post by two other blog posts, recently read. The first, an excellent screed by Venkatesh Rao about the myth of "culture change" in large organisations ("There is no such thing as culture change"), speaks about linking E2.0 efforts to real incentives within the context of an organisation's structures and behaviours. The second, which I found as a consequence of the reactions to my comments on the first, via the typical torturous path of weak ties, is a blog post by Paula Thornton called "Crossing the chasm" (search (Ctrl-F) her post for "small is the new black", which made me laugh out loud). The twisted intersection of those posts, in my (twisted) mind, led to writing this one. If you are one of those strange folk who have actually read this far, I strongly encourage you to click through and read these posts as well. Venkat's, in particular, would make a great panel at the Enterprise 2.0 Summit. 😉 Also in this same vein, and highly recommended, are Venkat's series of posts about his "cloudworker" meme, in particular, "Cloudworker Economics".
The following two tabs change content below.
Latest posts by Mark Masterson (see all)